A selvedge cutting machine serves to cut the selvedge of the fabric prior to winding-up the same and contains a cutter structure composed of 2 manually contacting scissor blades. One of it is arranged at a mounting structure. Both of the scissor blades form, at the region of their cutting edges, guide surfaces for the self-guiding of the scissor structure in a cutting lane or alley at the fabric. SUNTECH ultrasonic fabric cutting machine is one of the best selvedge fabric cutting machine, which is specially suitable for cutting polyester fabric edges and can be used to cutting strips without any damage to the fabric edge.
SUNTECH Fabric Cutting Machine
Quality and effectiveness of fabric cutting conquer an increasing amount of concentration in modern textile industry so that an automatic, high-speed, straightforward and easy operated fabric cutting machine becomes especially apparent. SUNTECH offers potential to make the perfect fabric cutting process a reality by its fabric cutting machine series.
SUNTECH's product range comprises a wide variety of models, such as the ultrasonic cutting machine(USCM) for selvedges slitting or fabric strips cutting, and the computerized cutting machine for fabric known as the ST-ASCM (fabric sample cutter).
1. ST-USCM
ST-USCM has laser, heat and ultrasonic cutting modes for you to choose according to different fabric types, that means, ST-USCM is suitable for a wide variety of synthetic fibers cutting processes, including polyester, viscose, and other fiber types. It is also a helpful tool for cutting fabric stripes.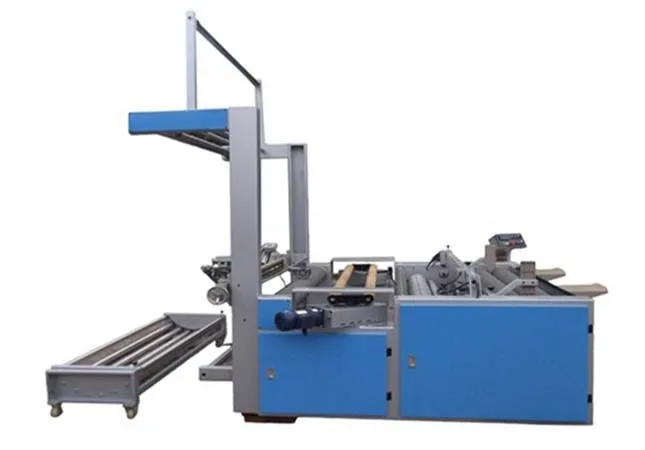 ST-USCM SUNTECH ULTRASONIC FABRIC CUTTING MACHINE
Due to its improvement of cutting and sealing performance, its ultrasonic cutting mode will be more suited for the work of cutting thin rolls of fabric, which makes an ultrasonic fabric cutting machine the best tool for this activity.
When it needs to cut large rolls of fabric, the heat or a laser cutting mode are preferable since both of them requires the preheated fabric and will generate a significant amount of smoke nor emits a strong odor.
2. ST-MSCM
The ST-MSCM fabric sample cutter can be opened with both hands for safe operation, and it is accurate and precise by equipping with a millimeter guide.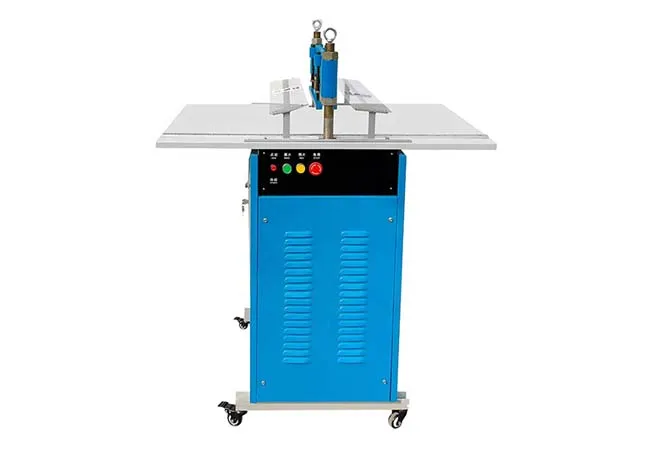 ST-MSCM SUNTECH MOTORIZED SAMPLE CUTTING MACHINE
ST-MSCM is movable, it can be carried to any place, which confers a great deal of value on the operator. For it merely can move to the location where the fabric is or to an open space before cutting begins, that is, workers don't need to bring a large number of textiles to the machine position. This saves a significant amount of time for the manufacturer.
ST-MSCM is reliable for any kind of maintenance without any requirements.
3. ST-ASCM
Here are some outlines of the details pertaining to ST-ASCM.
ST-ASCM is equipped with a touch screen, it serves as the way by which When the machine is told how to cut through entering cutting width and length and the speed to the machine system by operating of the touch screen, then it will cut according to those settings automatically, with all the parameters can be customized by operators, for matching the particular requirements of the task.
The blades of the ST-ASCM fabric cutting machine are made out of Japanese alloy steel with a hardness range of HRC63-65. When maintained correctly, the blade has the potential to be utilized 200,000 times, which puts it in a far more advantageous position than one that is too long. The lifespan of a fabric cutting machine's blade directly influences the cutting efficiency.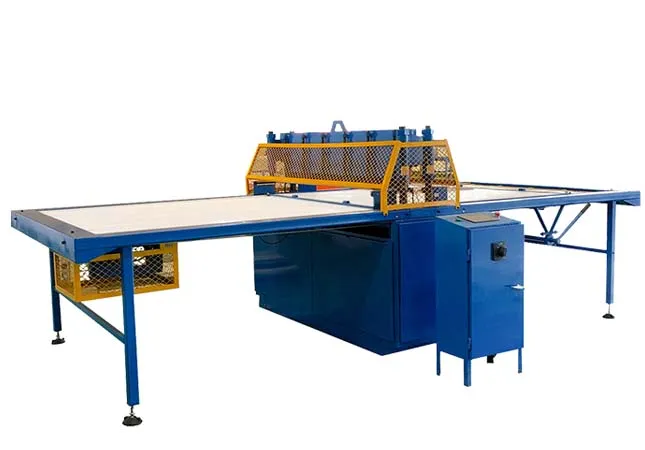 ST-ASCM SUNTECH FABRIC SAMPLE CUTTING MACHINE
ST-ASCM has 4 pieces of hand protection, with each of the light curtains. The sensor can detect any objects or hands in its path, then the machine will instantly come to an instantaneous halt. It avoids injuries that may have been inflicted by the fabric cutting machine, as well as damage to the blades that could have been caused by an unknown object being there.
SUNTECH fabric cutting machine have a cutting blade that is made of Japanese imported alloy steel with hardness 63-65, which has a longer lifespan than ordinary cloth cutting machines.
SUNTECH also provides suggestions to choose fabric edge slitting cutters, ultrasonic cutters/cold cutters/heat cutters as options, to guarantee the customer's use feeling.