With over 50 years of specialized expertise in R&D, producing, and supplying textile machines, SUNTECH has collaborated with over 5000 commercial clients globally, gaining a positive reputation. Today, we are so glad to announce that SUNTECH has launched a comprehensive brand upgrade and will be presenting itself to the public with a new appearance. As many of you can see, we have a brand-new logo and an entirely new look, including our official website, social media, messaging, and our emphasis on better communicating how we generate value for clients throughout the world.
SUNTECH is sustaining stable growth in our company and extending into new prospects, which attracts new clients and partners, propelling us on a whole new journey! Today, we reached a brand milestone, which allowed us to reassess the image that the original SUNTECH brand portrayed, the values we communicated to our consumers, and what we aim to be as we go forward into an exciting future.
Why Are We Driving This Brand Upgrade?
We have seen the incredible power and value that can be derived from digitalization and technology, in addition to the unstoppable trends that are a direct result of innovation. In the beginning, our primary emphasis was placed only on the design and manufacture of weaving machines. During the time that the company was expanding slowly but surely, we were continuously looking into new business prospects in the areas of textile storage and handling equipment, nonwoven manufacturing lines, and hygiene machinery.
In addition, we put the trust of our clients first, and because of this, we really care about the success of our customers. As a result, we work hard to swiftly adapt to the demands and requirements of our customers. As part of the new DNA of our business, we have been working to integrate a worldwide concept while still providing local service assistance.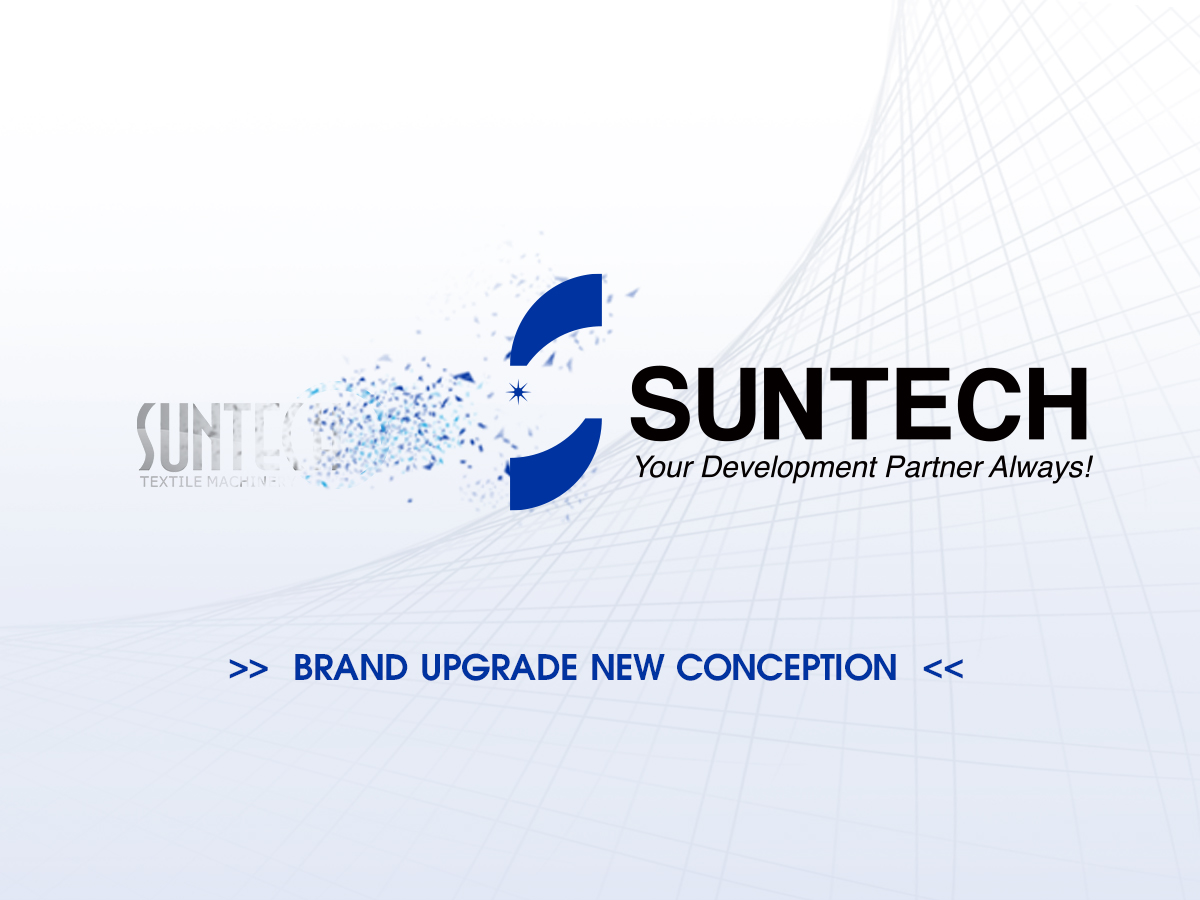 Our New Brand Concept
This brand upgrade signifies that SUNTECH has entered the era of Intelligent Manufacturing 3.0, which means that we will fully promote the R&D and production of textile, nonwoven, and hygiene machinery automation. In addition, this brand upgrade means that we will be able to better serve our customers.
Our brand upgrade strategy is represented by our new logo, which means that we are combining our future emphasis on textile machine automation, our brand philosophy of globalization penetration and localized support, also our efforts to engage in sustainable development in order to provide a new brand concept to everyone. This will be accomplished by bringing all of these elements together.
You will see that the new logo looks like hands holding each other, a symbol of the strong mutual trust between SUNTECH and its customers. At the same time, the logo is derived from the transformation of "ST", where the "S" is separated into upper and lower parts, representing the brand concept of globalization & localization (the upper part of the S), and sustainable development (the lower part of S), and the "T" evolves into an eight-pointed star, which stands for our business strategy of automation and innovation.
In addition to providing textile equipment of the highest possible quality, SUNTECH delivers comprehensive new one-stop solutions to our customers. We are excited to introduce you to our newly upgraded website, which was created in response to the rapidly changing worldwide landscape.