Being a specialized and leading brand of textile machinery under STRENGTH Group, SUNTECH textile machinery, since 1970, has gained extensive experience in the development, manufacture, supply, and sale of textile machinery. We specialized in textile finishing machines and material handling equipment, especially for the AI Intelligent Fabric Inspection System SThinkor and the eco-friendly Electric Warp Beam Trolley Series STelego. Today, we offer a new possibility for modern textile mills globally, a highly automated, and sustainable solution.
Development History of SUNTECH Textile Machinery
SUNTECH was officially established as a state-owned textile machinery enterprise in the 1970s, which to revitalize China's textile industry by launching the first automatic fabric roll-packing machine in 2000.
Then SUNTECH successfully explored the manufacturing area of fabric material storage & handling equipment and built SUNTECH's special material handling equipment line for various automated solutions such as SUNTECH Computerized Warp Beam Storage System, which is the NO.1 in global sales. After decades of devoting ourselves to automated textile machinery, SUNTECH's overseas sales exceed 15 million dollars in 2009 for the first time. Then in 2010, SUNTECH successfully introduced our electric warp beam trolley technology, which now becomes one of the most popular lines among SUNTECH manufacturing.
When it comes to 2013, the Strength group was founded, and SUNTECH brand becomes the specialized textile machinery brand globally of the STRENGTH group. During the time from 2013-2018, SUNTECH received more than 11 patent certificates & 9 national software copyright and began to put into R&D and manufacture special rapier looms, especially for glass fibers and carbon fibers in 2019.
Due to the serious epidemic of COVID-19, SUNTECH find its way into nonwoven machine production lines and obtained the STair technology patent for mass and fast nonwoven fabrics production.
Till today, SUNTECH never stopped technology innovation for providing automatic & AI technological solutions for customers, so stands here as a specialist in providing automated solutions for textile machinery for modern textile mills.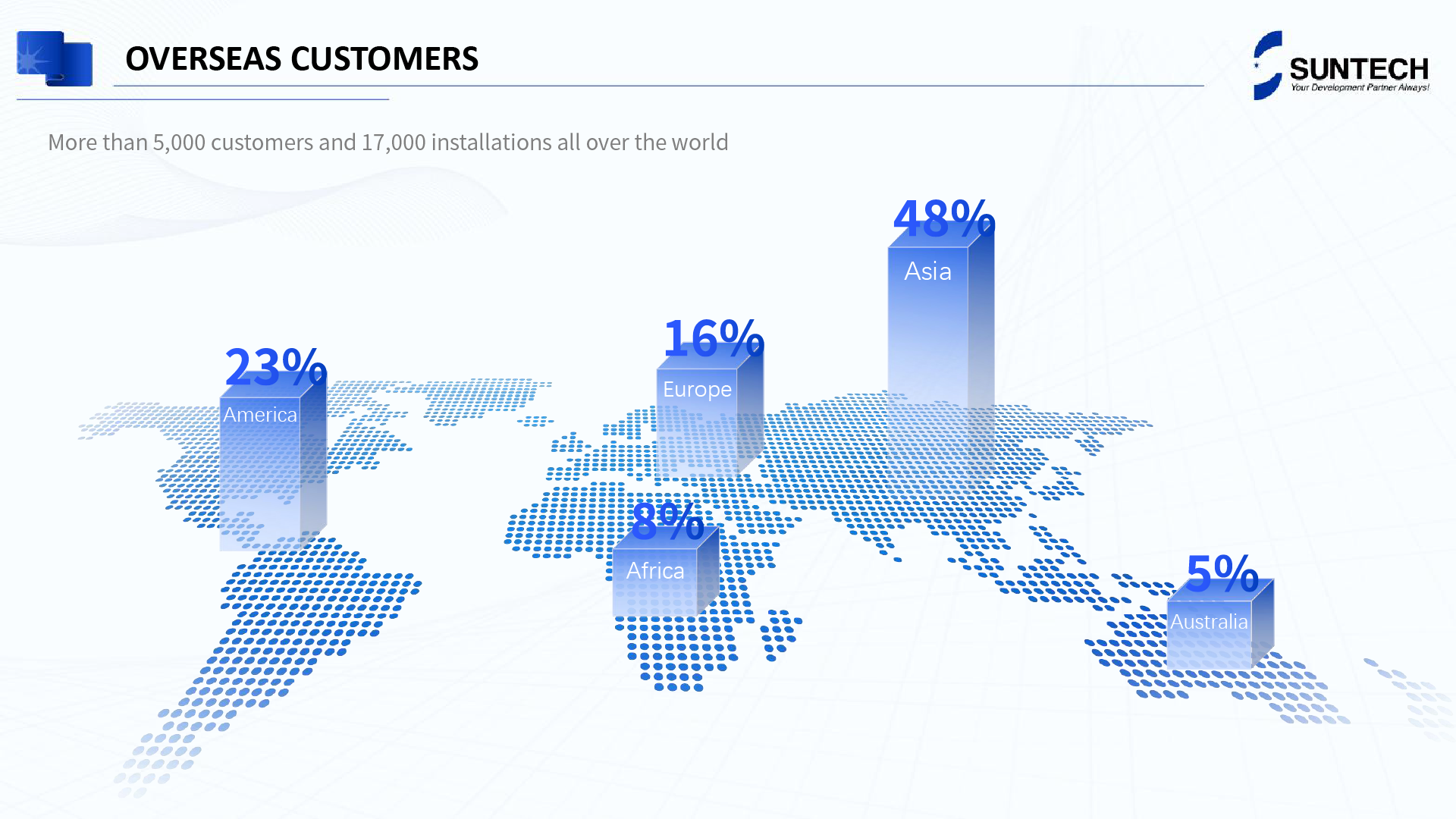 Vision & Mission
1. SUNTECH Vision
By 2030, the export volume of the textile business will steadily rank Top.1 in China, making SUNTECH a world-class brand.
2. SUNTECH Mission
As Chinese machinery, SUNTECH is trying to bring the beauty of intelligent manufacturing made in China to the world and loved by the world.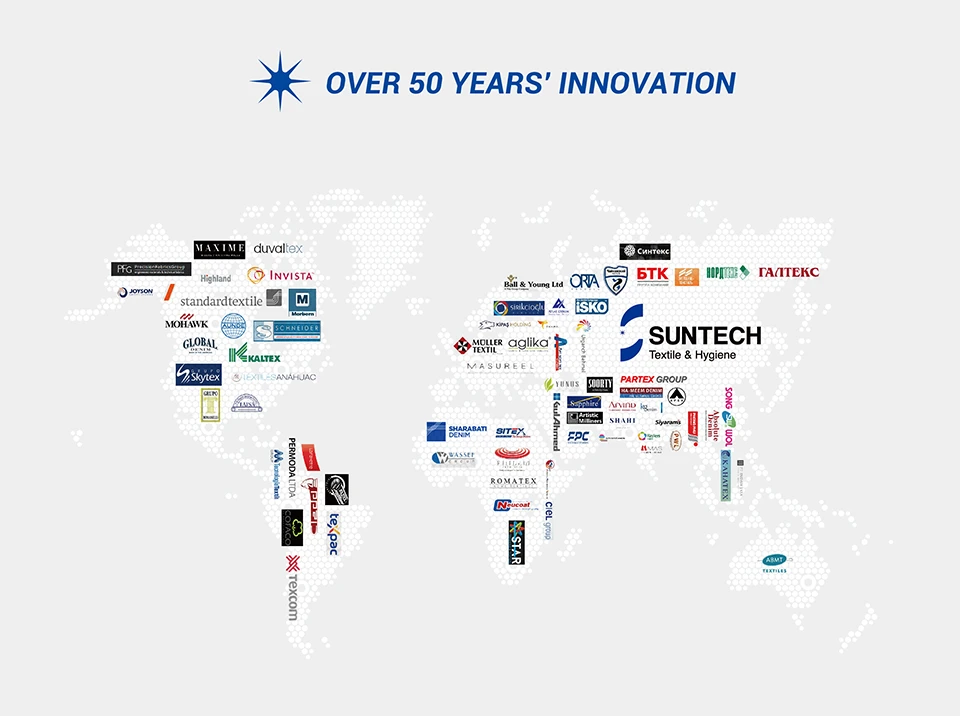 Core Lines at SUNTECH
1. Automatic Fabric Inspection and Packing Line
Combined with the state of the art technology including camera inspection, automatic cutting, labeling, taping, packing, sorting, and stacking
2. STelego Fully Electric Warp Beam Lift Trolleys (Trucks) With AC technology and Gel battery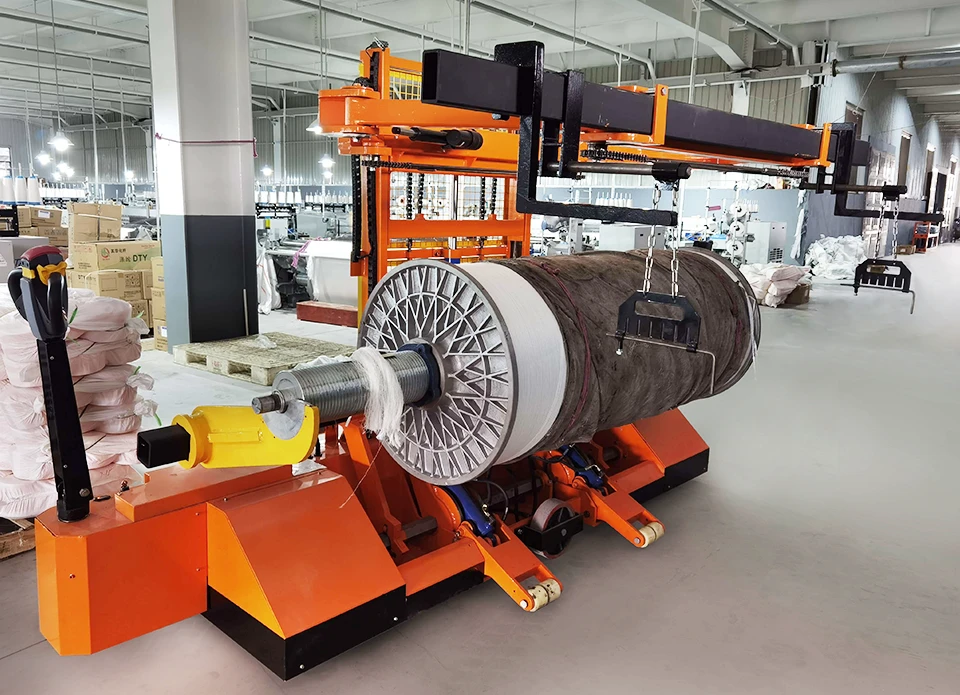 STelecgo Combined the Intelligent Storage for Warp Beams, and integration with the production or preparation system for a modern weaving mill.
3. Computerized Warp Beam Storage System (Beam Stacker)
SUNTECH's computerized warp beam storage system is for the needs of stocking warp beams, weaving beams, fabric rolls, and control panels for simple operation.
SUNTECH transformed itself into a technology-based manufacturing enterprise by specializing in the field of technology machinery, injecting vitality into our company innovation for realizing the transformation from "mechanization" to"intelligent". Additionally, SUNTECH has made sure the future development by positioning precise engineering and intelligent manufacturing" as the core.
SUNTECH aims to be the specialist in the field of automation and intelligence manufacturing for providing the most advanced solutions for the textile industry globally. SUNTECH's vision and ambition have not limited to our success and growth but the development of China's machinery. Today, SUNTECH has set up an agent network in America, Canada, Italy, Germany, Russia, Mexico, Argentina, Colombia, Peru, Ecuador, Guatemala, Indonesia, Vietnam, Thailand, Philippines, India, Pakistan, Bangladesh, Sri Lanka, Uzbekistan, Iran, Egypt, South Africa, Syria, Mauritius, etc. Over 120 countries. SUNTECH focuses on the success of our customers and incorporates value creation for our customers into all our actions and guidelines. With product quality as the bottom line, localized support as the feature, and technology iteration and automation application as the driving core, to build SUNTECH brand advantage, and become your trusted, favored, and everlasting partner. SUNTECH never stops innovation!