SUNTECH, with over 50 years of experience in the development and research of textile machinery, has stepped into a completely new journey in the textile industry with automation, intelligence, and digitization. During the last decades, we have launched diverse new products with AI technology to increase customers' efficiency and reduce their extra cost, which expresses our aim to put the customer first.
As we always pay special attention and emphasis on putting the customer's priorities ahead of anything else, we upgraded the key services to better serve our customers.
We always interact with our customers and share a lot of information, from which we have gotten to understand our customer's needs, their expectations, and what they will require in the future.
We want to give our customers the special treatment they don't get somewhere else. Let's take a look at the upgraded key service of SUNTECH!
TAKE A SHORT JOURNEY OF KEY SERVICE UPGRADED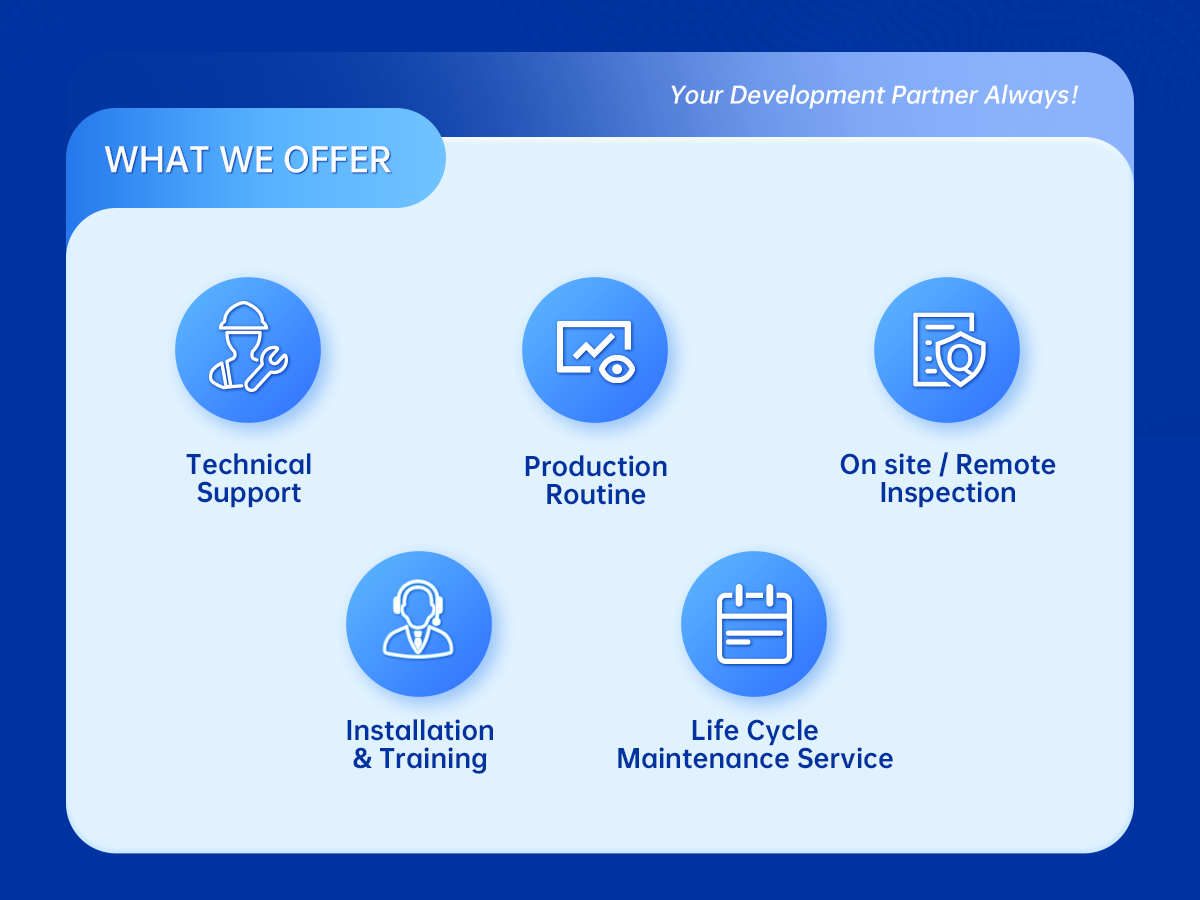 1. Technical Support
Our technical engineer teams provide customers with onsite or remote machinery technical support including machinery adjustment, staff technical training, and equipment maintenance timely.
2. Production Routine
Here, you will enjoy the visualization of production with time tracking. We will timely inform you of the process of your products.
3. On-site/Remote Inspection
Our global agent networks and overseas service team ensure localized and timely support for your business, including pre-sale consulting, machine inspection, etc. You can enjoy flexible machine inspection choices here, along with third-party inspection support.
4. Installation & Training
With our professional engineer and overseas service team, we can provide localized support for consulting, installation, training, etc.
5. Life Cycle Maintenance Service
We are also your reliable partner for equipment regular maintenance and spare parts support. This is a part of our ongoing quality assurance and management system. We will offer all common original spare parts and wearing parts regarding your machine component issue.
We want to be able to deliver our services effectively and just at the right time. We will keep our customers in constant communication regarding our business to improve our service.